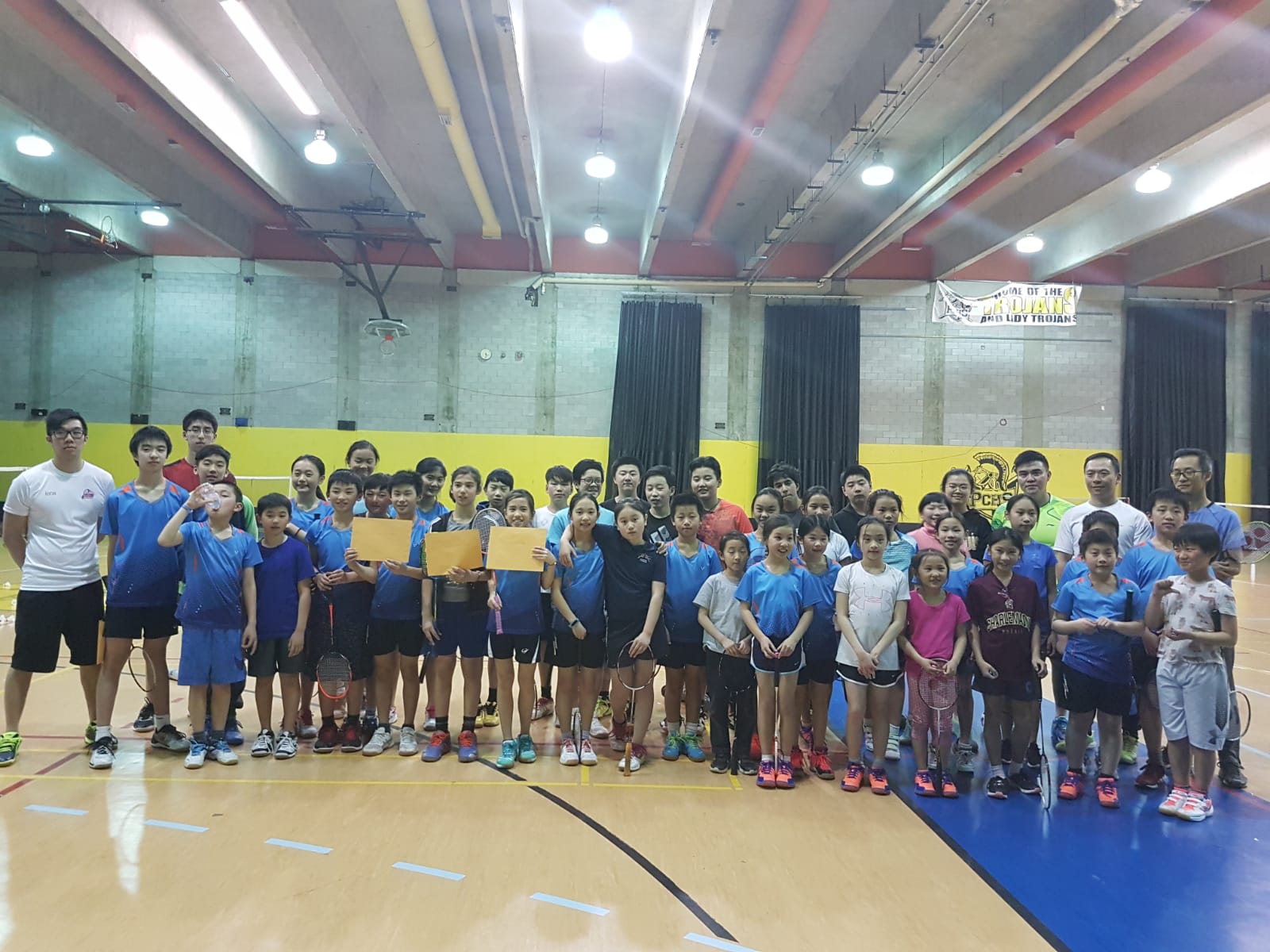 Badminton Scholarships for season 2019-2020:
Jackson Zhou, Chen Yi Tao, Zihan Peng, Ariel Shi Yanhua Francis, Eric Hao Zhang, Mary-Anne Ke, Shaoze Zhang.
_____________________________________________________
Guests – Pierrefonds-Roxboro residents only, Free until the end of our season which is the 7th of June.  Please bring your ID.
There will be no refunds for registration fees.
No one is allowed to use the pin of another member.
Membership is not transferable. 
____________________________________________________________
Badminton-Pierrefonds is a club of at least 275 members. We are a non-profit, member-managed badminton club, active in our community since 1962.    
The adults play 3 evenings per week and our elite juniors practice  2 – 4 evenings per week.  The recreational juniors play on Friday evenings.                                                              
We use a 12 court gym of the Pierrefonds Comprehensive High School in  Pierrefonds.
We have both adult and junior clubs, with players of all skill levels.   
Club objectives:
Encourage and promote the practice of badminton on the borough of
Pierrefonds/Roxboro.
Permit members who so wish, to compete within the club, at other associations, groups or other badminton federations.
To train junior members to a level which permits them to join the adult club and in certain cases to participate in provincial, national and international competition.
A huge thank you to all our volunteers!!!
————————————————————————————————Member of BADMINTON QUÉBEC

Sport et Loisir de l'île de Montréal provides financial support for the work of certain of our coachs